CORRESPONDENCE WITH A FRIEND IN INDIA FROM NEAR 30 YEARS AGO
---
Return to Sender
Everything is under construction so please don't criticise the imperfect.
aside1
Pg 242 BOOK THREE
ambar.india.correspondence.from.the.past.html Archieves 5 thru 8
---
SET 6
---
---
---
---
div class greatship
VLADIMIR TAKES ON VLADIMIR.  PROBLEM WITH THAT?  YES. NEITHER ADMIRAL KNOWS HOW TO SWIM
Owen Mac, I Will Always Have an Irish Heart
begin div class theend
2023-September-25
-----
end div here
check css in .theend ok now. needed to return background color to the div, so next below needs to do same
---
---
---
div class sherman2
TEXT AND INFORMATION IN THIS SECTION
---
---
---
---
---
Keep as this was the main reason I wanted to go to India and volunteered for the project.
div id is rkmission make into a class divand then the photos that follow.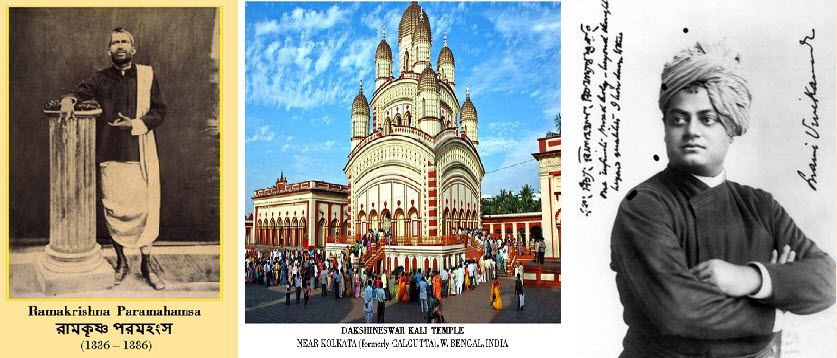 div id rkmission ends at this point. -----
<p><there is a commented div to just above..
One of the main reasons I volunteered to go to India on a joint government to government joint project was to be able to visit Kolkata was (Calcutta) in order to visit Dakshineswar Kali Temple where Ramakrishna had served as Priest of the temple. While attending engineering school over five years I had systematically read the 8 volume works of Swami Vivekananda. Vivekananda had travelled world wide and attended the Parlament of Religions and he gave a number of addresses to the attendees. I have the original very large book from that time and I hope to soon scan the original pages and post them in the page which will be focused on Swamiji Vivekananda.
Reading and studying Swamini's lectures (they were stenographically written down as he spoke) changed my outlook on life. One of the teaching of Ramakrishna was that "All religions are but different roads leading to the same God." I embraced that teaching. This visit was in 1994 during the Monsoon time. This was 29 years ago. The joint project work kept us in Bihar, India for about three weeks. The next year, 1995, I returned to visit with my wife. We stayed approximately a month.
The experience and enjoyment of those visits has never left me. It never will. I will say more later and include a photo gallary. I took about 600 photos of India as Peggy and I traveleled throught many parts of India.
The Teachings of Swamiji Vivekananda
put in <article> and give some extracts based on RAMAKRISHNA AS WE SAW HIM and the book about Vivekananda and his followers and the establishment of the Vedanta Societies in USA. during their time in USA; also scan the Parlament of Religion 1893 parts where Vivekananda is quoted. etc.
what about Sri Aurobindo, The Divine Life and The Mother.
---